Welcome to OIE 2019
26-30 August 2019, in Espoo and Tallinn
The 13th Japan-Finland Joint Symposium on Optics in Engineering will take place in two locations:
The architecturally significant Otaniemi campus of Aalto University in Finland
The historical city of Tallinn in Estonia
The deadline for abstracts is 8 May 2019.
Abstract submission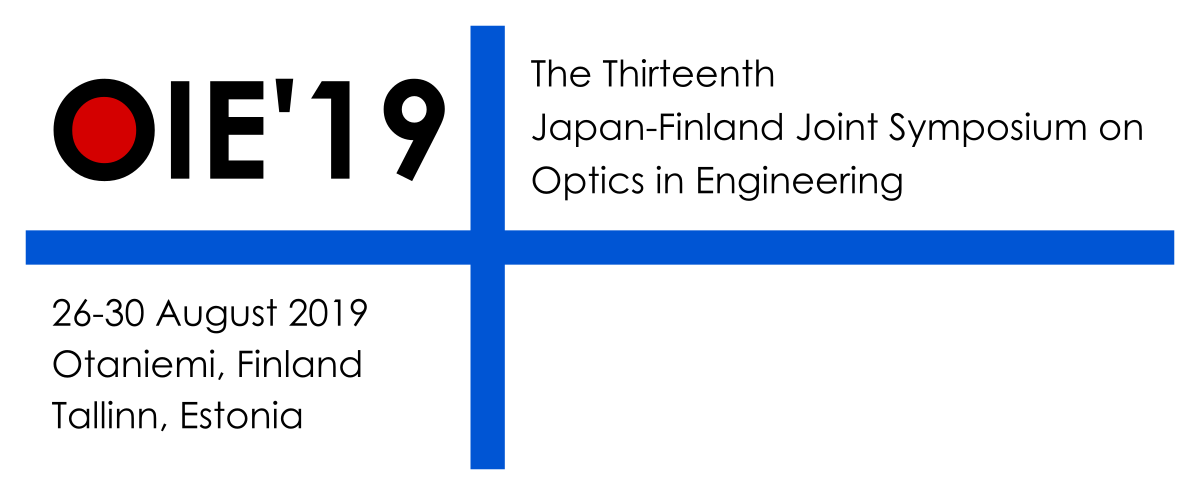 Latest news
Jun 12, 2019: Scientific Program published.
May 16, 2019: Participants of OIE 2019 will have a possibility to submit an article on their presentation to a special issue of Optical Review. More information will follow.
March 6, 2019: Registration is now open. Register before June 15 to get an early bird discount.
February 11, 2019: Accommodation page has been updated. We will keep updating the page when we get new offers.
February 8, 2019: Abstract submission is now open. Registration will open later in February.
Image credit: Old Town Tallinn (Author: Kaupo Kalda, Source: Tallinn City Tourist Office & Convention Bureau)